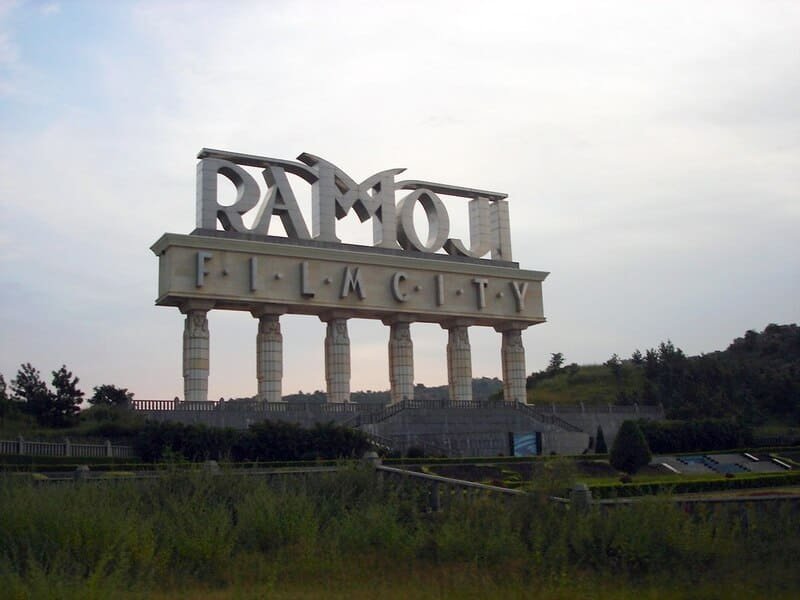 07-Mar-2023
by Er. Deepak Maurya
Ramoji Film City, Hyderabad.
Ramoji Film City is located at Anaspur Village, Hayathnagar Mandal, Hyderabad, Telangana 501512, India..
Ramoji Film City, located in Hyderabad, is one of the largest film studios in the world. With its sprawling sets, state-of-the-art facilities, and impressive scale, it's no surprise that the studio has been the location for many blockbuster movies. But behind the glamour and glitz of the film industry lies a dark and sinister history that few people know about. From ghostly sightings to unexplained deaths, Ramoji Film City has a reputation for being one of the most haunted places in India. In this blog, we will explore the chilling legends and paranormal activity that have made Ramoji Film City a destination for ghost hunters and thrill-seekers.
The History of Ramoji Film City
Ramoji Film City was built in 1996 by Ramoji Rao, a media mogul and businessman. The studio was designed to provide a complete film-making experience, with everything from sets and props to post-production facilities and hotels for the cast and crew. Over the years, the studio has hosted some of the biggest movie productions in India, including Baahubali and Bajrangi Bhaijaan.
But despite its success, Ramoji Film City has a dark and sinister past. In 2009, a junior artist named Padmini was found dead on the sets of a movie being shot in the studio. Her death was ruled a suicide, but many believe that she was murdered. Over the years, several other deaths have been reported at the studio, each one shrouded in mystery and suspicion.
The Haunted Legends of Ramoji Film City
Over the years, numerous stories of hauntings and paranormal activity have emerged from Ramoji Film City. The most famous of these is the story of the ghost of a girl who haunts the studio's hotel. Legend has it that the girl was staying at the hotel with her family when she drowned in the swimming pool. Since then, guests have reported seeing her ghostly apparition in the corridors of the hotel, dressed in a white dress and dripping wet.
Another famous legend associated with Ramoji Film City is that of the ghost of a makeup man. According to the legend, the makeup man died while working on the sets of a movie and now haunts the studio, causing mischief and playing pranks on the crew.
In addition to these legends, there have been numerous reports of unexplained noises, strange shadows, and ghostly apparitions throughout the studio. Some visitors have reported feeling a sudden drop in temperature, even when the weather is warm. Others have reported feeling a sense of unease and discomfort in certain parts of the studio.
The Ramoji Film City Today
Despite its haunted reputation, Ramoji Film City continues to attract visitors from all over the world. Many people come to the studio to experience the thrill of a haunted location and to see if they can catch a glimpse of one of the ghostly apparitions that are said to haunt the studio. Others come to enjoy the film-making experience and to see the sets