14-Mar-2023
by Er. Deepak Maurya
Samantha Ruth Prabhu: The Leading Lady of Telugu and Tamil Cinema - A Biography..
Samantha Ruth Prabhu Biography: A South Indian Actress Extraordinaire
Samantha Ruth Prabhu, popularly known as Samantha Akkineni, is a renowned South Indian actress who has carved a niche for herself in the film industry. Her charming looks, exceptional acting skills, and relatable personality have made her a favourite among the masses. In this biography, we will take a closer look at Samantha's life, career, and achievements.
Quick info
Name : Samantha Ruth Prabhu
Born : April 28, 1987, in Chennai, Tamil Nadu, India
Nationality : Indian
Occupation : Actor
Height : Approximately 5 feet 6 inches (168 cm)
Early Life
Samantha was born on April 28, 1987, in Chennai, Tamil Nadu. Her father, Joseph Prabhu, is a Telugu father, while her mother, Ninette Prabhu, is a Malayali. Samantha was raised in Chennai and completed her schooling from Holy Angels Anglo Indian Higher Secondary School. She then pursued a degree in commerce at Stella Maris College in Chennai.
Samantha was interested in modelling from a young age and even worked as a part-time model while studying. She made her acting debut with a supporting role in the 2010 Telugu film "Ye Maaya Chesave", which was directed by Gautham Menon.
Acting Career
After her debut in "Ye Maaya Chesave", Samantha went on to become a leading actress in the South Indian film industry. She has acted in numerous films in Tamil and Telugu languages, and has won several awards and accolades for her performances.
Some of Samantha's notable films include:
"Baana Kaathadi" (2010)
"Moscowin Kavery" (2010)
"Brindavanam" (2010)
"Dookudu" (2011)
"Eega" (2012)
"Neethaane En Ponvasantham" (2012)
"Seethamma Vakitlo Sirimalle Chettu" (2013)
"Attarintiki Daredi" (2013)
"Kaththi" (2014)
"Theri" (2016)
"Mersal" (2017)
"Rangasthalam" (2018)
"Super Deluxe" (2019)
Samantha has worked with some of the biggest names in the industry, including Mahesh Babu, Vijay, Suriya, and Dhanush. She has also proved her versatility as an actress by portraying a variety of roles, from a bubbly girl-next-door to a serious journalist.
Awards and Achievements
Samantha has won numerous awards and accolades for her performances, including:
Four Filmfare Awards for Best Actress (Telugu and Tamil)
Three Nandi Awards for Best Actress
Three SIIMA Awards for Best Actress (Telugu and Tamil)
Two Vijay Awards for Best Actress
Two Edison Awards for Best Actress
A National Film Award for Best Supporting Actress for her role in the 2018 Tamil film "Mahanati"
Personal Life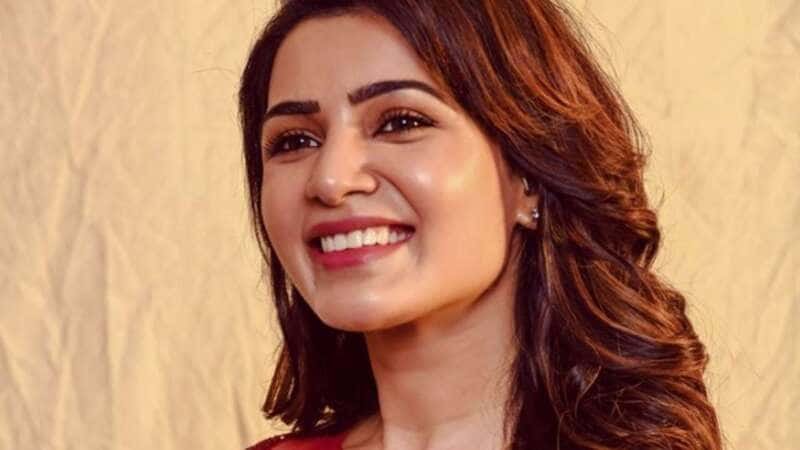 Samantha got engaged to Naga Chaitanya, her co-star in several films, in January 2017. The couple got married in a traditional Hindu ceremony in October 2017. They have since become one of the most popular celebrity couples in the industry.
In 2019, Samantha launched her own clothing line, Saaki. The brand features a collection of ethnic wear and has been well-received by her fans and customers.
Philanthropy
Apart from her successful acting career, Samantha Ruth Prabhu is also known for her philanthropic work. She is actively involved in several charitable organizations and has been contributing to various causes.
In 2012, Samantha founded the Pratyusha Support foundation, which aims to provide medical support for women and children with life-threatening illnesses. The foundation has been supporting several individuals by providing them with medical aid, including funding for surgeries, medical equipment, and medicines.
She has also been involved with the Telangana government's Handlooms and Textiles Department to promote handlooms and weavers in the state. Samantha has been actively promoting handloom products on her social media accounts, which has helped in creating awareness and generating more interest in the traditional textile industry.
In 2020, Samantha, along with her husband Naga Chaitanya, donated to the Chief Minister's Relief Fund for Covid-19 relief efforts. She also extended her support by donating to the 10K COVID-19 Meal Project, which aimed to provide food to people affected by the pandemic.
Samantha has also been associated with several other charitable organizations, including Ekam Foundation, which provides healthcare services to underprivileged children, and Heal-a-Child Foundation, which supports children with serious illnesses.
Her philanthropic work has been widely appreciated, and Samantha has been recognized for her efforts. In 2018, she was awarded the 'Heroine of the Year' award at the Zee Apsara Awards for her contribution to social causes.
Movie List
Here is a list of some of Samantha Ruth Prabhu's popular movies:
Ye Maaya Chesave (2010)
Brindavanam (2010)
Dookudu (2011)
Eega (2012)
Yeto Vellipoyindhi Manasu (2012)
Seethamma Vakitlo Sirimalle Chettu (2013)
Attarintiki Daredi (2013)
Manam (2014)
Kaththi (2014)
Thanga Magan (2015)
Theri (2016)
24 (2016)
A...Aa (2016)
Janatha Garage (2016)
Irumbu Thirai (2018)
Mahanati (2018)
Super Deluxe (2019)
Oh! Baby (2019)
Jaanu (2020)
The Family Man 2 (2021) [Web Series]
Samantha has received critical acclaim and numerous awards for her performances in these movies.
In Conclusion
Samantha Ruth Prabhu is undoubtedly one of the most popular and talented actresses in the South Indian film industry. Her journey from a model to a successful actor is an inspiration to many aspiring actors. Samantha has always been passionate about her work and has proved her mettle as an actress with her versatile roles and outstanding performances.
Apart from her acting career, Samantha has also been actively involved in various philanthropic activities, contributing to several charitable causes. Her philanthropic work has made a positive impact on society, and she continues to inspire others to contribute to social causes.
Overall, Samantha's hard work, dedication, and talent have made her one of the most respected and loved actresses in the South Indian film industry. Her contributions to cinema and society make her an inspiring role model for many, and we can't wait to see what she has in store for us in the future.
Read this also:
Note: This blog or artical is written on the basis of online research, news paper and AI tools. So, if there is any issue, please mail your feedback.